Sarcophyton glaucum
| | |
| --- | --- |
| Scientific name | Sarcophyton glaucum |
| Descriptor | Quoy & Gaimard |
| Year of description | 1833 |
| IUCN category | NE |
| Family | Alcyoniidae |
| Genus | Sarcophyton |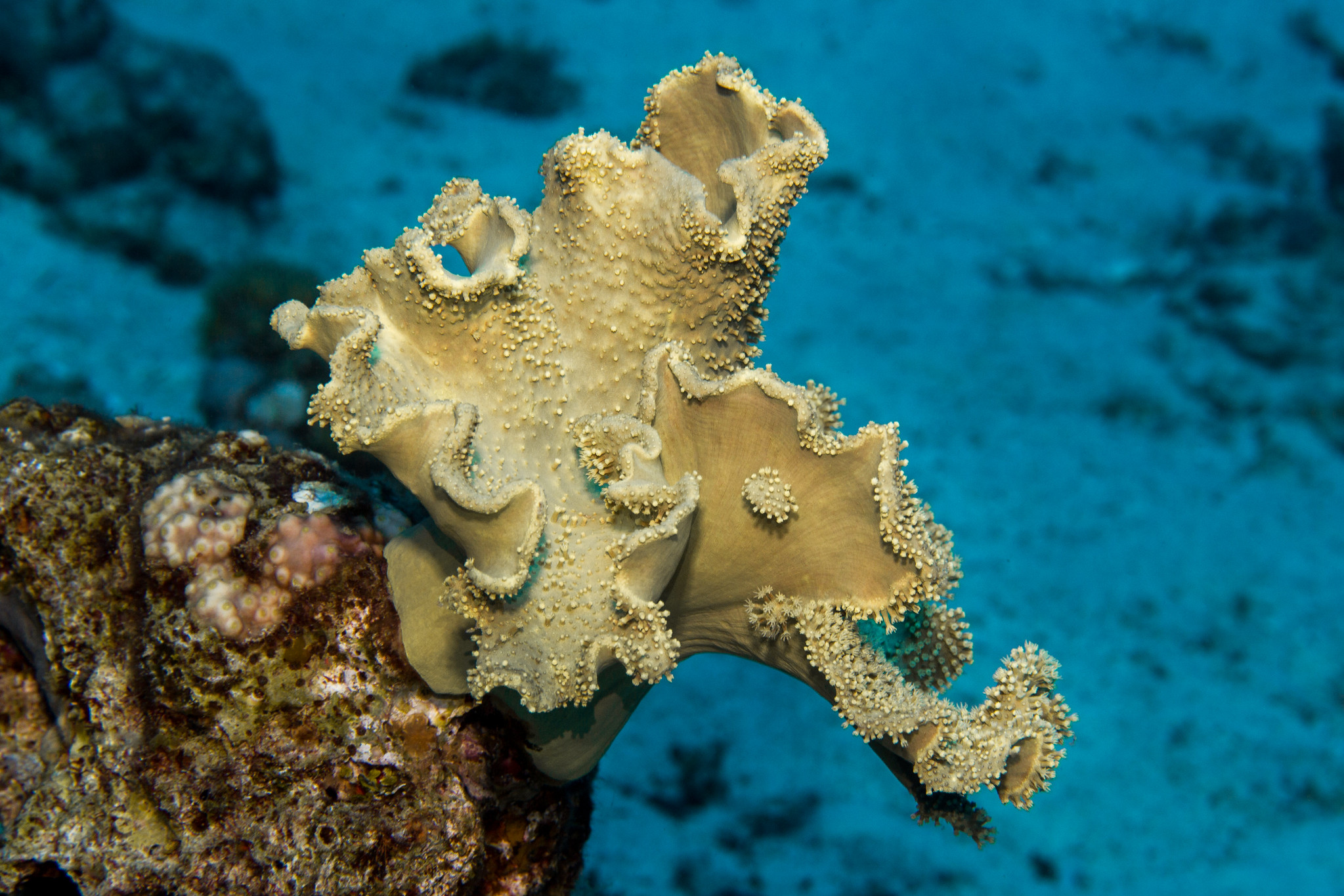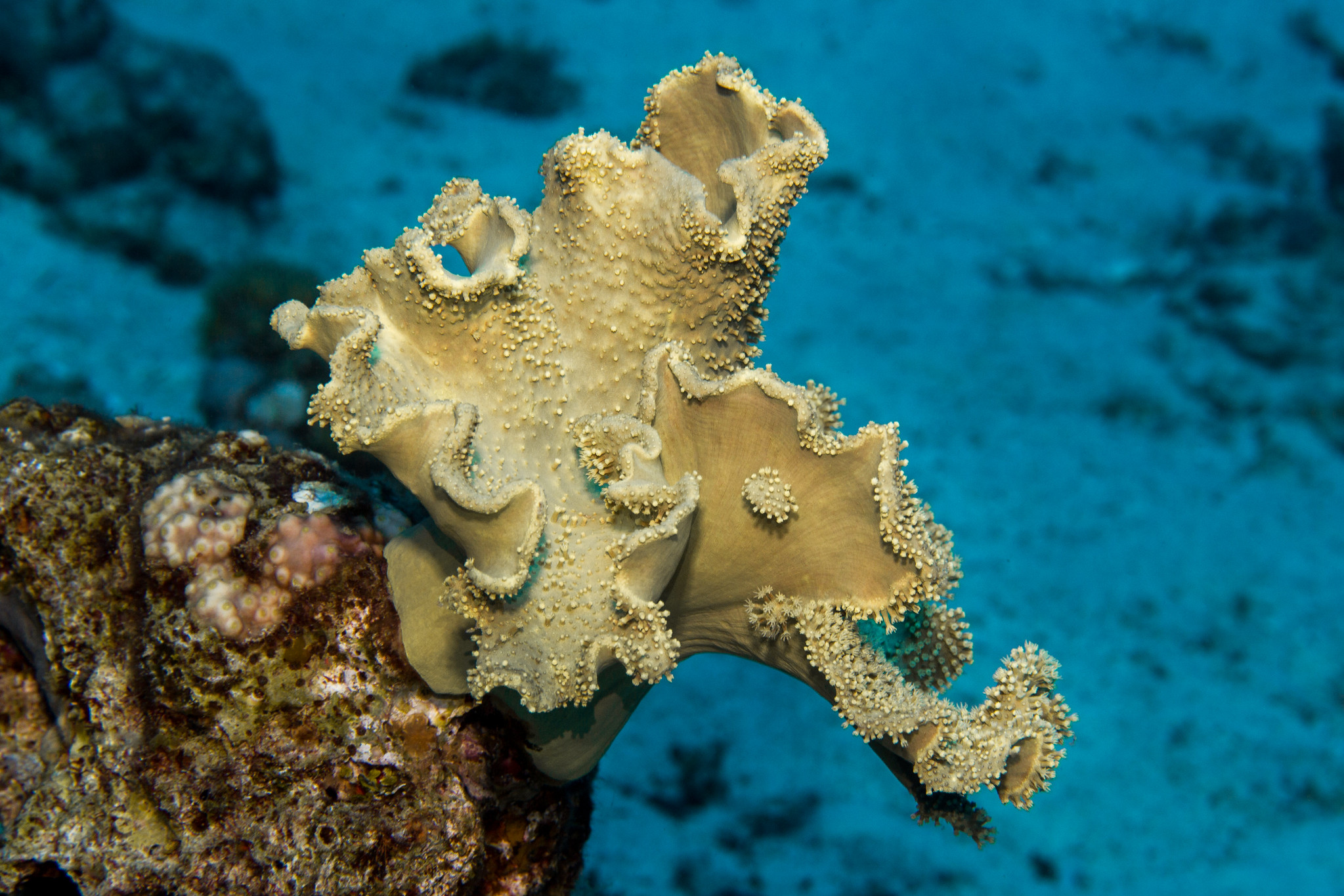 Introduction
Sarcophyton glaucum is a salt water cnidarian.
Who is it?
Morphology
Size

60 - 80 cm

Type

Soft coral
Size

60 - 80 cm

Type

Soft coral
How to recognize Sarcophyton glaucum ?
Sarcophyton glaucum measures between 60 and 80 cm. This cnidarian is bicolore with a predominantly vert, rose, blanc and beige body.
Behaviour & Life cycle
Sociability

living in colonies

Diet

not specified

Way of living

nocturnal
Risks for humans
This species is venomous and can cause serious injuries when touched.
What is its habitat?
Natural environment characteristics
Biotope presentation
Sarcophyton glaucum is most often found at a depth between 1m and 30m. However, it is not impossible to find this species at other depths.
Sources & Contributions
Participation & Validation
The Fishipedia team and specialist contributors are committed to providing high-quality content. However, although the information comes from scientific sources or testimonials from specialists, the cards may contain inaccuracies.
Aurélien Calas
Interact with Fishipedia
To get in touch with our team or participate in our project.
Template and content ©
Fishipedia
- Unauthorized reproduction without prior request - ISSN 2270-7247 - Last modification
© Fishipedia.fr 2023
Scientific partners
Species of the same biotope