Aphyosemion ogoense
| | |
| --- | --- |
| Scientific name | Aphyosemion ogoense |
| Descriptor | Pellegrin |
| Year of description | 1930 |
| IUCN category | LC |
| Family | Nothobranchiidae |
| Genus | Aphyosemion |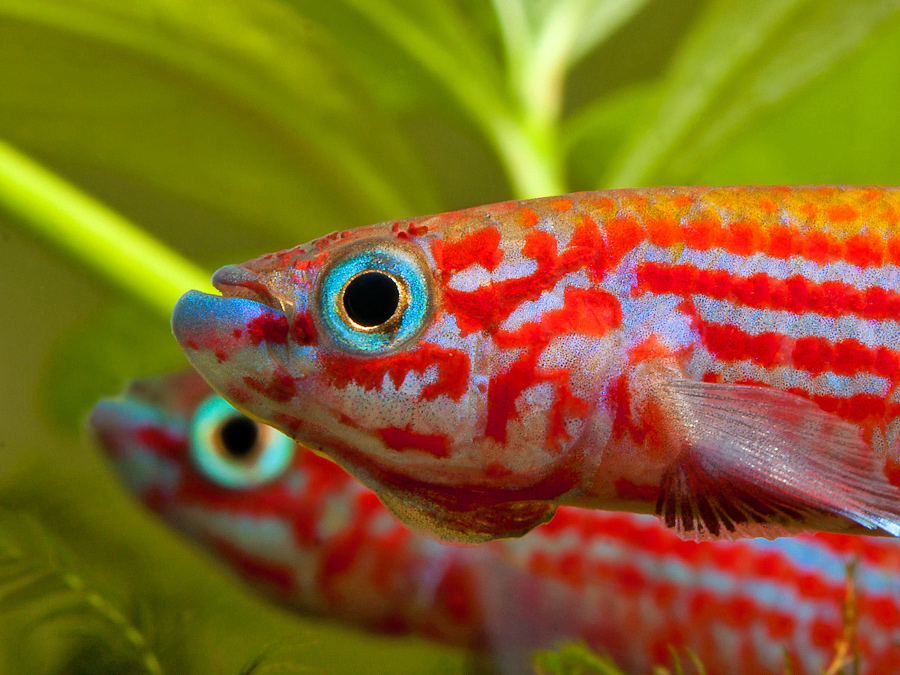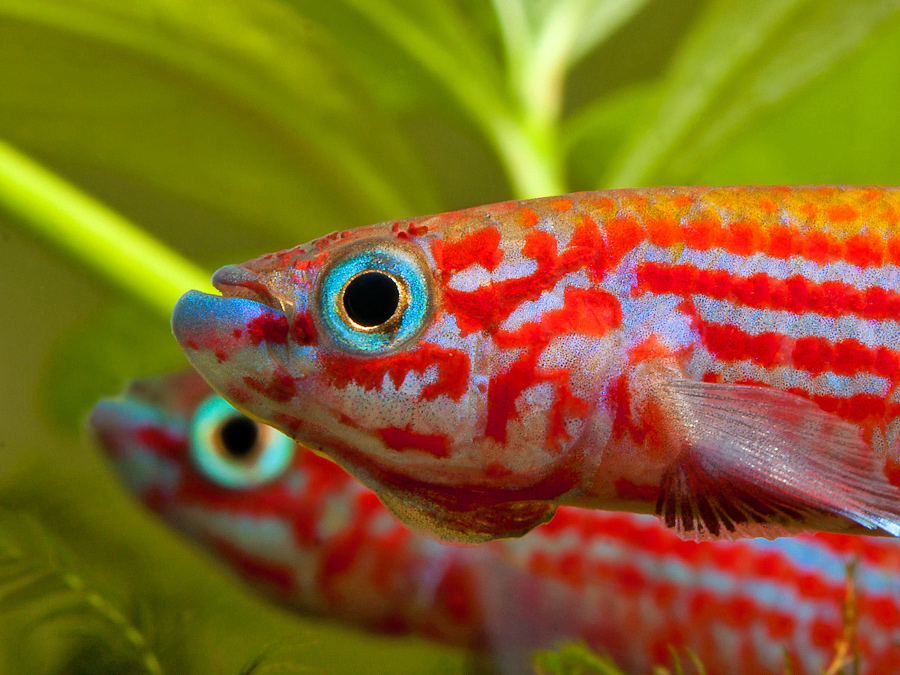 Introduction
Aphyosemion ogoense is a little fresh water fish from the Africa.
Who is it?
Morphology
Average size

4 cm

Maximum size

5 cm

Longevity

4 year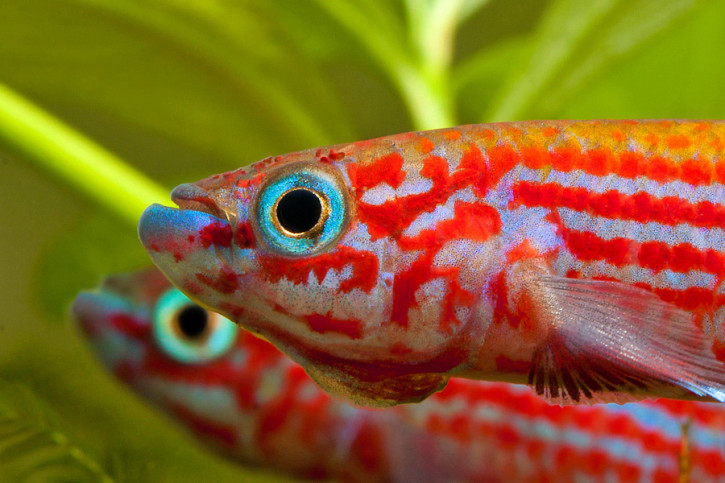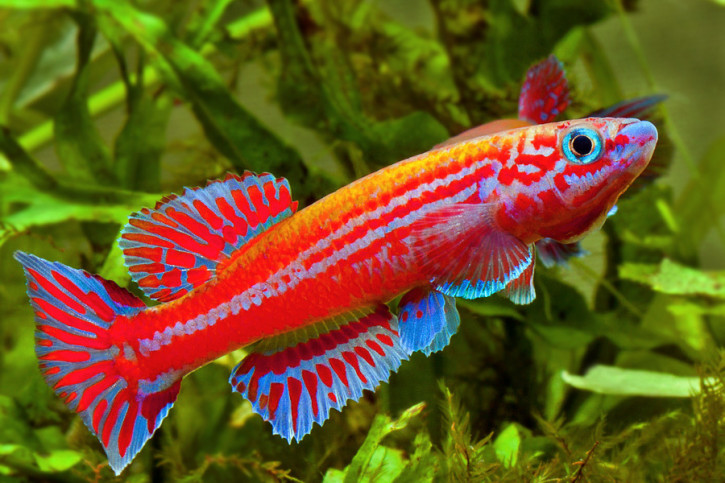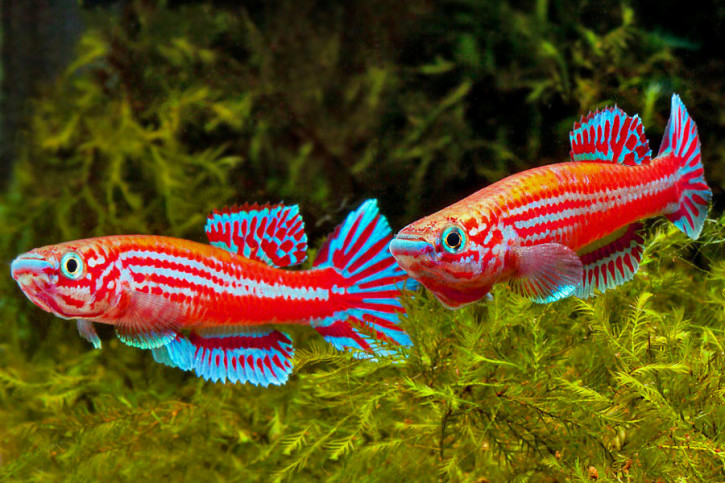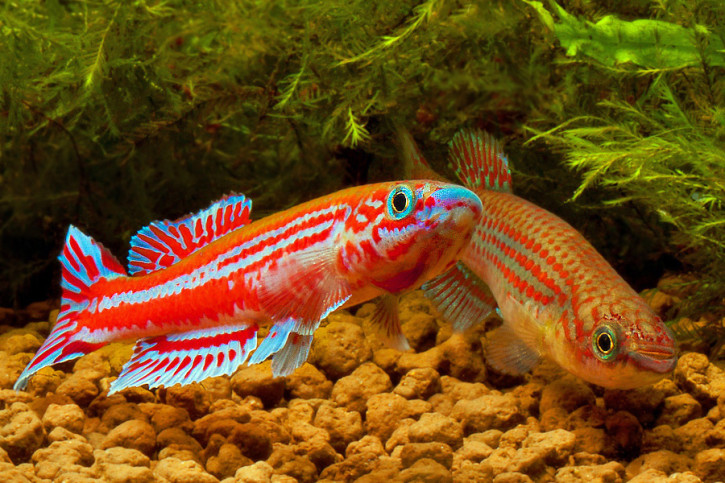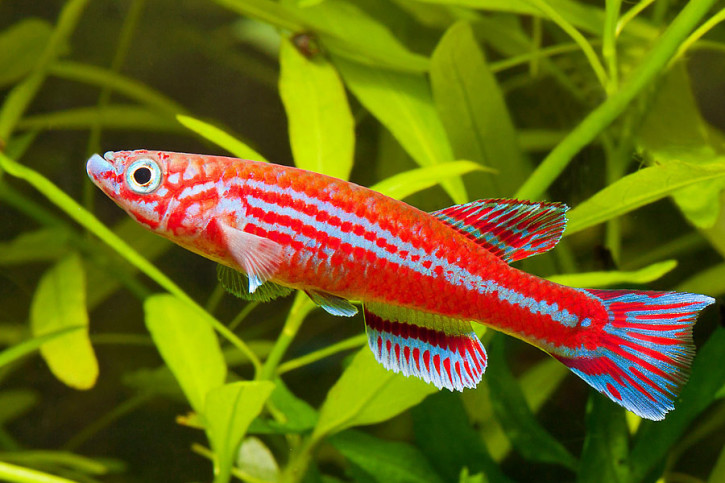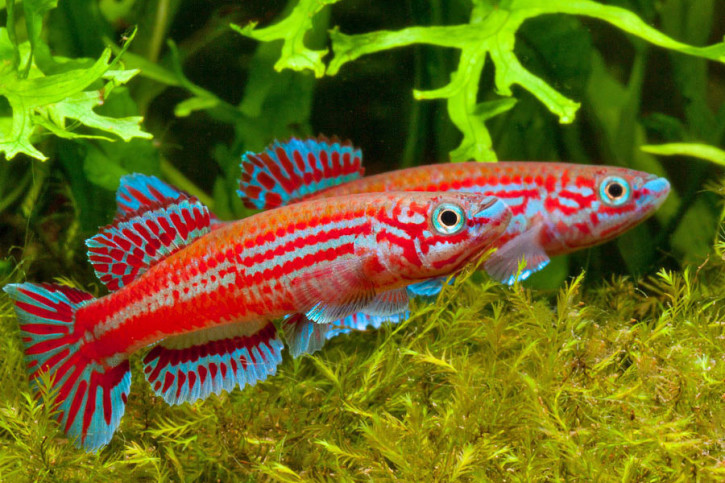 Previous
Next
Average size

4 cm

Maximum size

5 cm

Longevity

4 year
How to recognize Aphyosemion ogoense ?
Aphyosemion ogoense measures between 4 and 5 cm. Given its small size, this species is commonly referred to as a "dwarf" animal. This fish is multicolore with a predominantly rouge, jaune, bleu and marron body.
Behaviour & Life cycle
diet

carnivorous

Sociability

living as a couple or alone

territorial

Yes

Way of living

diurnal
Aphyosemion ogoense is a fish living as a couple or alone naturally found in the vegetation. This species is carnivorous . Measuring only a few centimeters, this small species tends to be discreet and hide in the presence of larger neighbors.
Aphyosemion ogoense is a territorial animal that does not tolerate any incursions into its living area. It is particularly virulent against other territorial species and it can provoke heated fights.
Aphyosemion ogoense is a fish ovipare qui dépose ses Œufs dans la végétation.
Harmless species
This species does not represent any particular threats to humans when encountered in its natural environment.
What is its habitat?
Natural environment characteristics
Temperature

18 - 22 °C

pH (acidity)

5.5 - 6.5

gh (hardness)

1 - 3

Flow

Slow
Biotope presentation
Sources & Contributions
Participation & Validation
The Fishipedia team and specialist contributors are committed to providing high-quality content. However, although the information comes from scientific sources or testimonials from specialists, the cards may contain inaccuracies.

Benoit Chartrer

Didier Paugy
Interact with Fishipedia
To get in touch with our team or participate in our project.
Template and content ©
Fishipedia
- Unauthorized reproduction without prior request - ISSN 2270-7247 - Last modification 12/11/2023
© Fishipedia.fr 2023
Scientific partners
Same genus